THE TEAM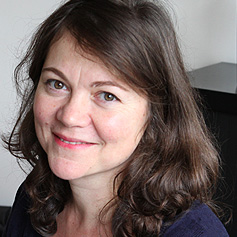 Catherine LUTIC
Executive assistant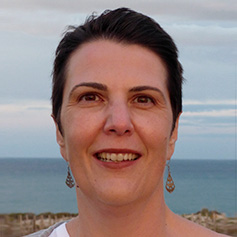 Emilie COMBALOT
Data Manager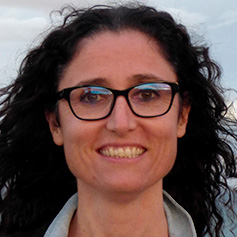 Julie BERGES
Data Manager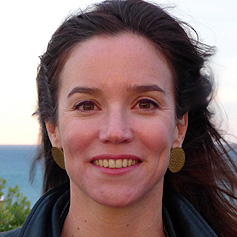 Aurore CAUMONT
Statistician
Catherine LUTIC
Executive assistant
After getting a degree in accounting and a career in administrative and financial area then a long parental leave, Catherine has agreed to take care of all the administrative and financial activity since January 2017. The development of the company asks for an increasingly implication.

Emilie COMBALOT
Data Manager
Data-Manager at eXYSTAT since June 2017, Emilie is also Quality Director in the company. Emilie started her career in 2001 in the public sector at CIRC (International Centre for Research on Cancer) and then at the LYSARC (LYmphoma Academic Research Organization) where she was appointed assistant to the director Data-Management.

After a short mission at AB Science, she joined eXYSTAT where as in her previous experiences she validated the implementation of the eCRF solution.

Julie BERGES
Data Manager
Data-Manager at eXYSTAT since December 2017, Julie is responsible for the outsourcing of projects of expertise in data-management and the set-up of the CDISC SDTM in the company. Julie works as a Data Manager since 2001. After getting a degree in Statistics and Management of Computer Systems, she first integrated two CROs (Aster and Fovea) where she was in charge of studies from phase I to III.

After a short mission at Servier, she then worked for more than 5 years for AB Science, a biotechnology company, for recording studies in particular in veterinary and oncology.
Aurore CAUMONT-PRIM
Statistician
Biostatistician at eXYSTAT since January 2018, Aurore is in charge of statistical expertise projects and statistical programs standardisation. Aurore Aurore is an engineer who graduated from ENSAI.
With 10 years of experience in biostatistics, Aurore worked for different kinds of companies, such as CRO (Umanis, working on phase II and III), public institutions (Hôpital Georges Pompidou in Paris, working on public call for research proposals and various type of studies for statistical analyses), biotechnology company AB Science and Sanofi as contractor on phase I studies in oncology.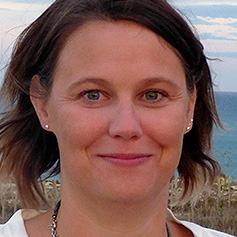 Emilie BURTE

Statistician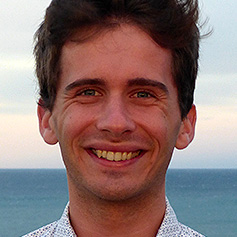 Marion KERAUDREN
Data Manager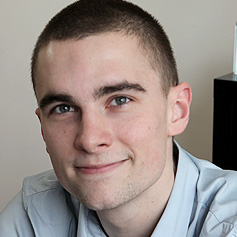 Constant JOSSE
Statistician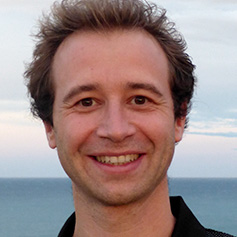 Benjamin DUPUTEL
Statistician Trainee
Emilie BURTE
Statistician
Biostatistician and epidemiologist at eXYSTAT since March 2018, Emilie is in charge of the eXYSTAT's training department and also of expertise missions. After studying mathematical engineering and "Machine Learning", Emilie obtained a PhD in epidemiology (Inserm U1168 VIMA) and Biomedicine (IsGlobal, UPF, Barcelona) working on the association between air pollution and rhinitis.

Emilie continues her research and teaching work in parallel at the University Paris V.
Marion KERAUDREN
Data Manager
Data-Manager at eXYSTAT since December 2018, Marion is in charge of coordinating the data-Management activity in the company. Marion started her career in 2007 for 3 experiencies in 3 different CROs (Parexel International, Euraxi Pharma and ITEC Services).

During her previous experiences, she was in charge of studies from phase I to post-market access, in particular on oncology/myeloma, and acquired an experience on companionate use study by the management of ten projects. In her last company, she was Head of Data-Management coordinating the activity of 8 data-managers.
Constant JOSSE
Statistician
Last eXYSTAT's recruitment in January 2019, Constant (23 years old) attended an engineer training in applied mathematics at the National Institute of Applied Sciences (INSA) of Rennes, willing to head towards statistics, and especially biostatistics. He did his final-year internship on the study of gut microbiota within the firm Biofortis in Nantes.

Benjamin DUPUTEL
Statistician Trainee
Trainee since February 2019, Benjamin (24 years old) has completed a Master's degree in Applied Mathematics applied in Biostatistics in Paris Descartes. His internship will explore the implementation of adaptive methods on 2 study protocols being discussed at EXYSTAT.